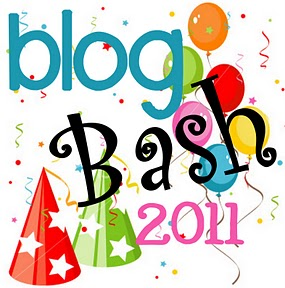 Do you still need a gift for a recent grad?  How about something cool, yet functional? New grads might need a little help getting out of bed in the morning once summer is over and college classes start up.  The iHome iA17 Color Changing Stereo FM Alarm Clock Radio for iPhone/iPod is just the thing to get them excited about doing so.  The universal dock on board the alarm clock is compatible with all docking model iPods and iPhones which not only allows you to wake up to your favorite tunes, it also charges your device.  The iA17 features GlowTunes which lights up the translucent white base and makes it glow blue, purple, orange or green.  The colored lights have five different display modes:  Slow Fade, Favorite Color, Pulse to Music, Fast Change and Color Off.  The Reson 8 speaker system packs a big punch for such a small unit providing quality stereo sound.  You can even plug in another audio device via the aux line-in port.  This versatile  gadget comes with a remote control, universal AC adapter and a backup battery  which keeps the clock running if the power goes out.  A Daylight Saving Time Switch & Time Sync button makes it easy to sync your clock to the always current iPhone time or update bi-annual time changes.  No excuses to be late for class!  This fully loaded clock radio retails for around $100.
I gave this iHome clock radio to my Hubs for Father's Day. I kid you not, his old alarm clock was a dinosaur. I don't know where he got the thing but it had to be from the 1980's. It had a horrible buzzing noise as an alarm that was NOT pleasant to wake up to. The iHome was a much needed and welcome change. His favorite thing about his new clock radio is that it charges his phone right next to the bed so that it's ready to go in the morning. Now we can wake up to our favorite songs and get our day off to a much better start. This is the coolest alarm clock I've ever seen. It's loaded with neat features that I knew my husband would love. It was definitely a gift well received.
We are giving away an iHome iA17 Alarm Clock tEnter the giveaway by filling out the form below.  Also, be sure to check out all of our other giveaways.
This giveaway is open until June 24, 2011 at 11:59 pm CST to U.S residents.
Please leave your name, address, email and answers to the questions (if any) in the form below. This is required for initial entry. Since this giveaway is part of Blog Bash 2011 the only extra entries for this giveaway are sharing the giveaway on Facebook and/or twitter. You can do this quickly by using the buttons at the bottom of this post.
Be sure to check out all of the other great giveaways that are a part of Blog Bash 2011. Each one has a prize with at least a $100 value!
Your information is confidential and used for contacting the winner and prize fulfillment purposes only.
A complimentary product/service was provided for this review, however, all opinions expressed are our own.  We were not compensated in any other way.  See Mommies With Cents disclosure policy for more details.
Powered by

Sidelines